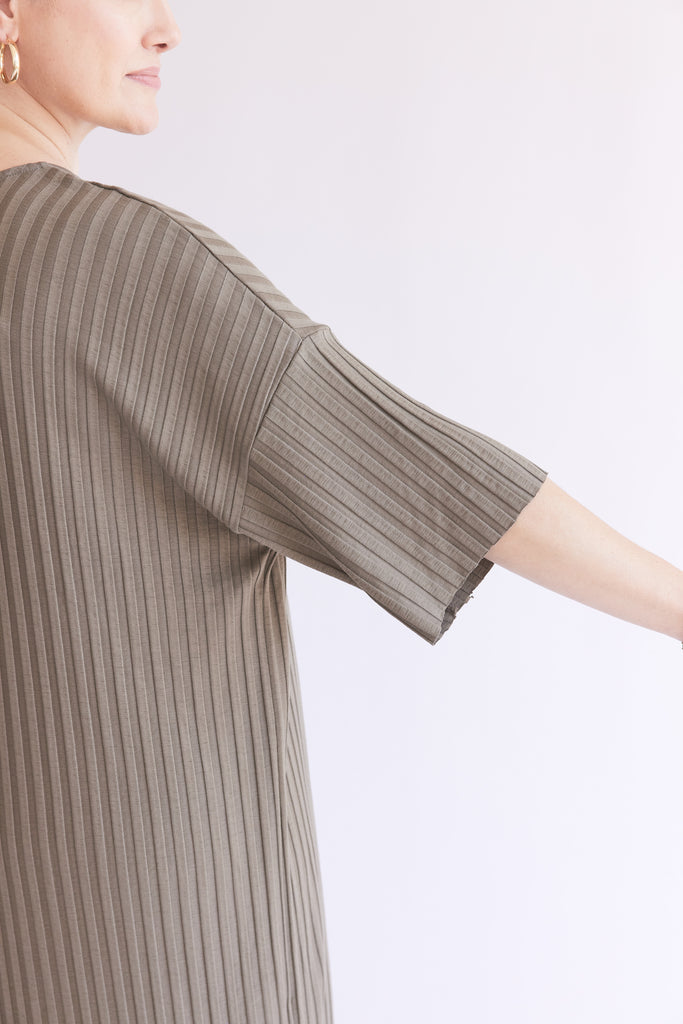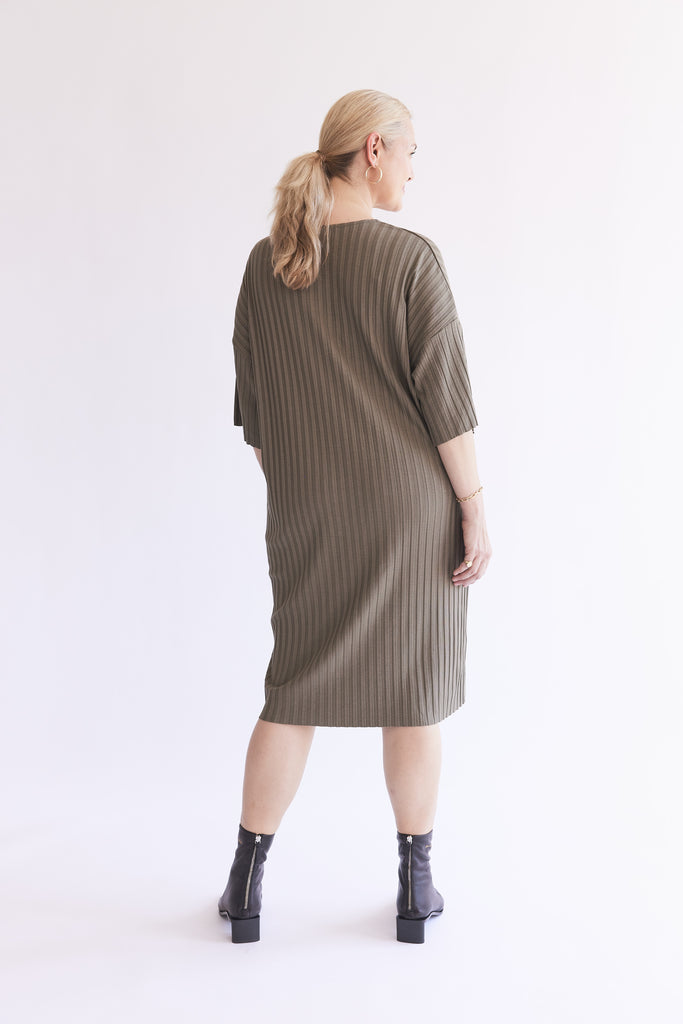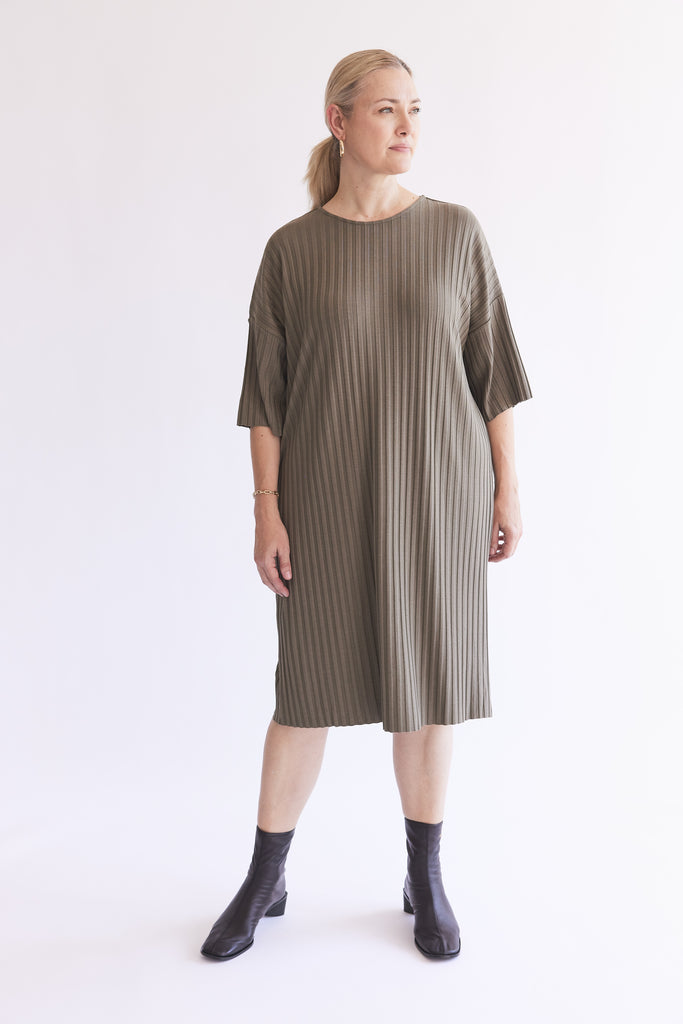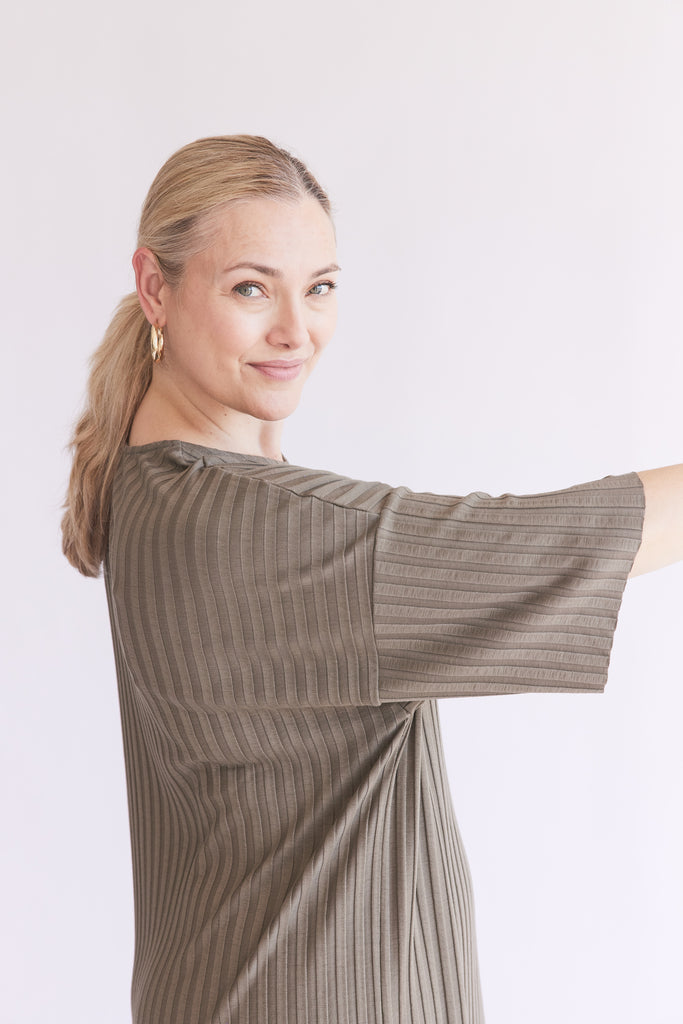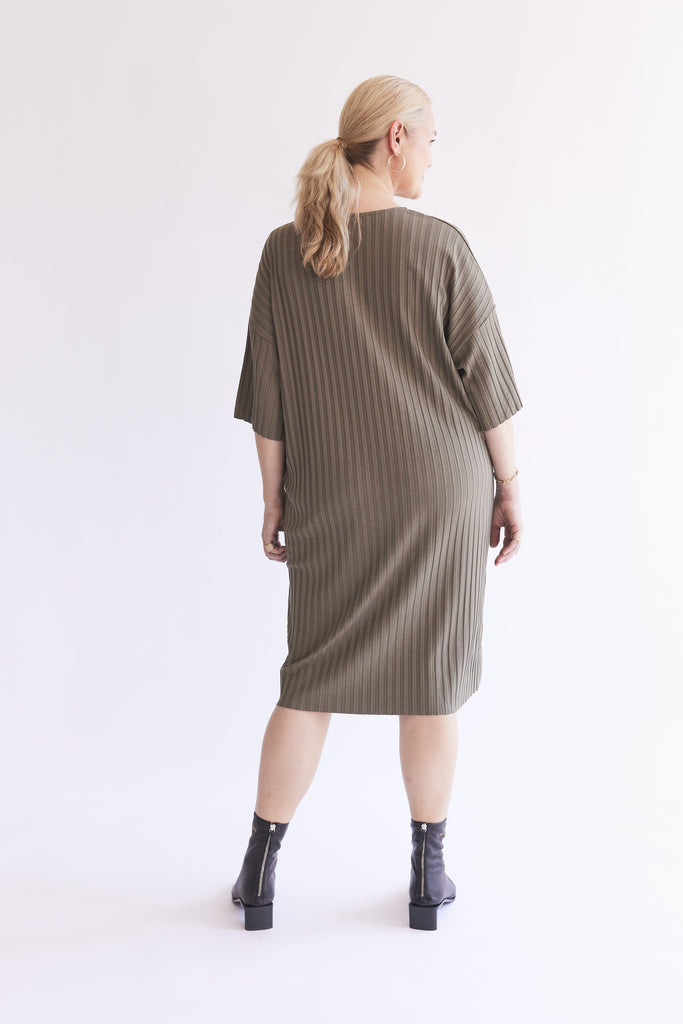 Chloe Dress
Now

$ 76.00

( 40% off)
$ 128.00
Description
A new Solika design!
The Accordion dress — Everyday Ease. Think an effortless throw on dress for brunch, carpool, or anything in between. It layers very nicely with blazers or a chic trench. Perfect for Fall dressing!
Please note: This rib fabric reacts differently than our usual ribs. Post wash it will shrink up looking like an accordion, make sure to dry on high heat to bring back the garment to usual fit. We suggest sizing up for more knee length coverage. See Size chart below for length reference.  
Details
Size Guide